A Reimagined Car Park
Bygarasjen in Bergen explored as a
new city hub

Nygårdstangen is the main gate into the city of Bergen as all traffic has to go through this point when coming to or passing by Bergen. Due to this reason, the area is a concrete island inbetween the green Nygårdsparken to the west, and mount Fløyen to the east. The site is shaped for the size and the speed of the car, and little to no pedestrian activity is to be observed.

In this project a proposal was made to better connect the area to the rest of the city by transforming the car park, Bygarasjen, which is connected to the mall Bergen Storsenter. The idea is to turn it into a residential and commercial mixed-use hub. Additionally, WHOs Age-Friendly City indicators where introduced as design principles in order to improve the type, amount and quality of life and activities that were to be encouraged in the building.

The existing program of the bus terminal on the ground floor is kept, but the building itself is re-shaped and transformed through subtraction. First, openings are created by removing slabs and cutting through the steel structure. Second, zones are created around these openings with existing slabs. Third, a network is created between them, and finally they were given different programs either i the category of public spaces or built structures. The programs in the indoor spaces varies from residential, commercial, healthservices, recreational and educational in a mixed setting.

autumn 2019

// Mater course: Complex Context
at Bergen School of Architecture


Project in collaboration with Hillevi Nilsson. All main drawings present
by Tina Athari.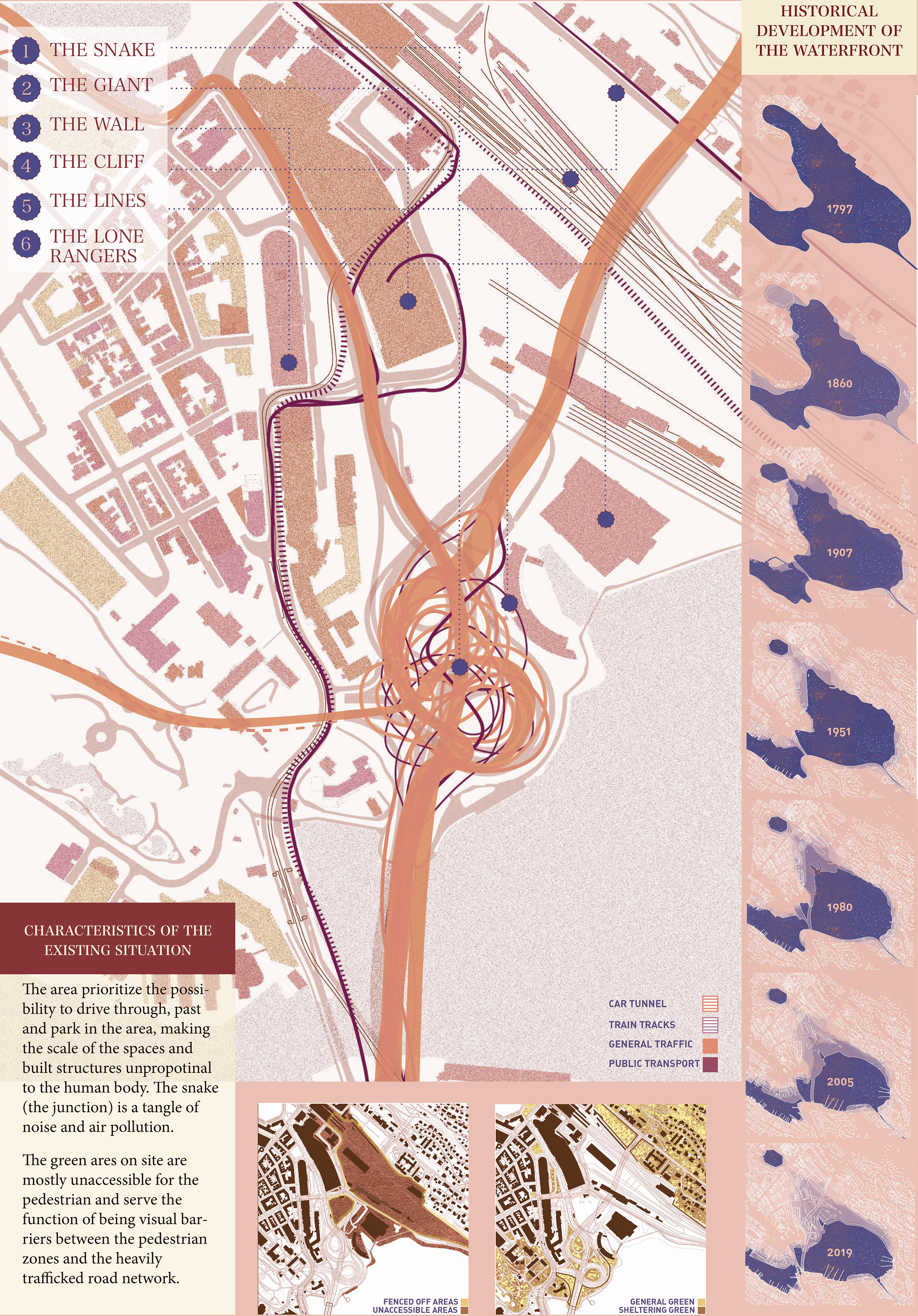 >

>